Tourism in Bordeaux
2020-02-23
Place Stalingrad in Bordeaux
Head for Place Stalingrad in Bordeaux, a neighborhood in the making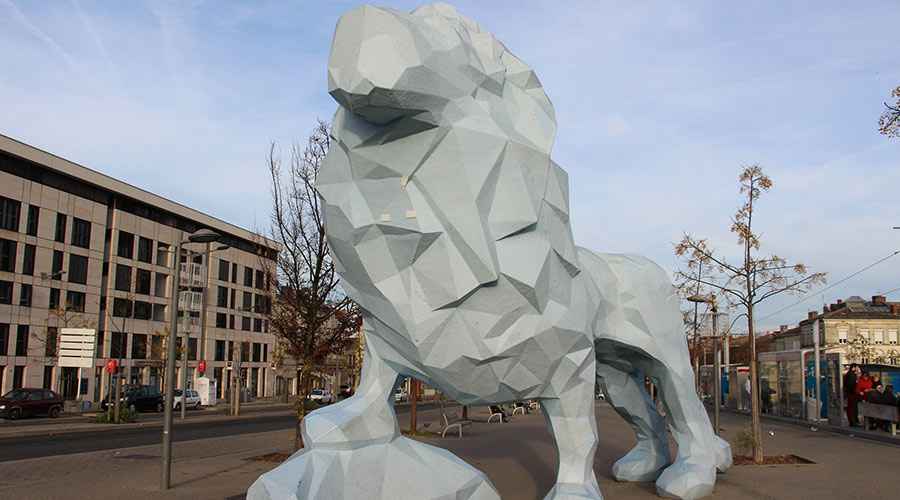 The old Place du Pont
A real gateway to the right bank, Place Stalingrad in Bordeaux is located just at the end of the Pierre Bridge, which is also the oldest bridge in the city. Now very accessible, Stalingrad Square is connected to the historic center by tram line A. The image of an eccentric neighborhood that it could still render a few decades ago now seems very far away. Place Stalingrad is on the contrary in an urban continuity, in the direct axis of the Porte de Bourgogne and the Cours Victor-Hugo, which can be reached in 10 minutes on foot and in just 4 minutes by tram. First called Place du Pont, it was designed in 1826, as part of the urban development that led to the creation of Avenue Thiers, pierced eastward in its continuity. At the beginning of the 2000s, it underwent a requalification which aims to open up the center of Bordeaux and make it more welcoming.
A neighborhood in the making
Place Stalingrad is the gateway to the Bastide district, a former industrial and popular sector which has been the subject of a global requalification since the 2000s. Today, we find the very trendy Darwin eco-neighborhood, the garden botany, a multiplex cinema, urban works of art and numerous new dwellings, professional premises and coworking spaces. Boat pontoons also allow you to reach Place Stalingrad via the Garonne. The city's river shuttle has its "Stalingrad" stop there. Symbol among others of its integration into the center of Bordeaux, Place Stalingrad is each year the finish line of the Carnival of the two shores, which ends with the cremation of Monsieur Carnaval allée Serr, a few meters away.
The Blue Lion
Now emblematic of Place Stalingrad, the Blue Lion is a contemporary work produced by Xavier Veilhan in 2005. At 6 meters high and 8 meters long, it welcomes visitors at the entrance to the square and the Bastide district. This brutalist and monochrome style sculpture alone symbolizes the revival of the district: contrasting with the Florentine-influenced facade of the old Alcazar theater, it embodies the marriage of the contemporary and the old who animates the requalification of the Bastide district. Initially controversial, the work is today adopted and already inextricably linked to the identity of Place Stalingrad in the imagination of Bordeaux residents.