Events in Bordeaux
2019-01-24
Bordeaux fireworks from your window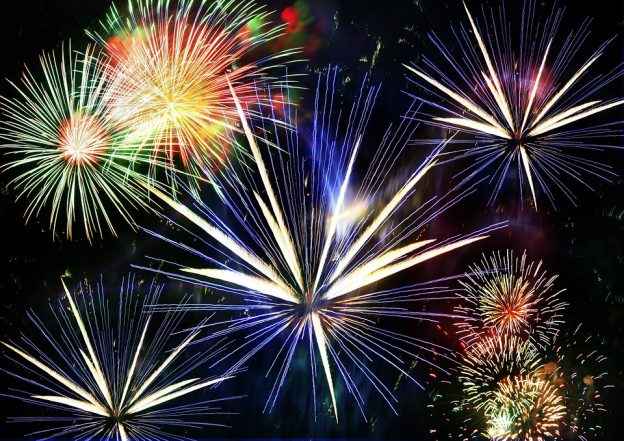 On the occasion of the French National Day on July 14, 2018, Bordeaux puts on its clothes of light. Balls, taverns and fireworks are there to the delight of young and old. But do you know where and when the fireworks take place in Bordeaux and its region this year? Be sure to be in the best position that day thanks to the advice of BARNES Bordeaux.
Fireworks of Bordeaux: program of July 14, 2018
In Bordeaux, the fireworks start at 10:45 p.m. and end around midnight. The fire is fired from the banks of the Garonne between the stone bridge and the Place de la Bourse. Get ready from 10 p.m. to enjoy a comfortable place with a panoramic view. If you are lucky enough to have an apartment with a terrace in the center of Bordeaux, you can admire the final bouquet from your living room.
The fireworks display closes an emotional July 14 celebration that begins at 6:30 p.m. with a military parade from the Quai des Chartrons. A ceremony and a dawn of air force music solemnly announce the start of the festivities. At 8:30 p.m., the popular ball opens its doors at the quai Louis XVIII for music and dance lovers.
In summary :
7 p.m .: start of the Quai des Chartrons parade
8:30 p.m .: popular ball quai Louis XVIII
10:45 p.m .: fireworks from the Garonne docks1
Where to see the Bordeaux fireworks?
One of the advantages of living in Bordeaux is undoubtedly the multiplicity of its wide open spaces, especially around the Garonne. The sky is visible from almost all parts of the city. But among the crowd, it is difficult to fight your way to settle in front of the pyrotechnic spectacle. The quays on the left bank are often very popular with Bordeaux residents, but if you arrive early, you can benefit from an ideal location at the front row. You will take full advantage of this July 14 celebration.
Settle down in the Saint-Michel sports park to enjoy an unobstructed view as well as in the Angéliques park located on the right bank. You can also admire the fireworks a little further from the Chaban-Delmas bridge, which offers a magnificent panorama over the river.
Fireworks near Bordeaux
Want to see the fireworks from a city near Bordeaux? Whether you have a house in Mérignac or an apartment in Pessac, you can't miss the fireworks by checking out our Gironde fireworks calendar.
July 13, 2018
Cadillac: banks of the Garonne
Gradignan: Mandavit car parc
La Teste de Buch: lakeside
Le Bouscat: Ecus stadium
Mérignac: Robert Brettes stadium
St Seurin sur l'Isle: Torchlight Isle
July 14, 2018
Arcachon: seafront
Blaye: Dauphine gate of the Citadel
Bordeaux: Garonne between stone bridge and Place de la Bourse
Cenon: Palmer Park
Langon: Parc des Vergers
Libourne: Priourat quays
Pessac: Cazalet park
Talence: Peixotto park
Soulac sur mer: main beach