Tourism in Bordeaux
2017-12-20
The remarkable bridges in Bordeaux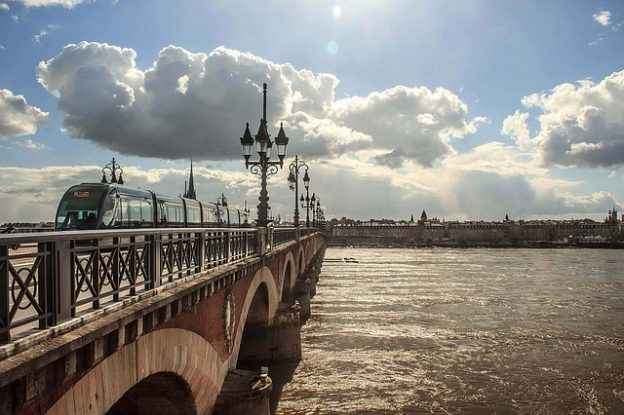 Historically, Bordeaux owes much of its success to its river: the Garonne. Today, Barnes presents the most beautiful bridges in Bordeaux. From the most recent, the Chaban-Delmas bridge, to the oldest, the stone bridge, here are the largest bridges in the city of Bordeaux, their history and their main characteristics.
The stone bridge in Bordeaux : an old one that has become essential
Starting with the stone bridge, formerly called the Napoleon bridge, which remains the oldest in the whole city. The latter was inaugurated in 1822. Previously, it was the only bridge in the city and thus the only way to cross the Garonne on foot or by car. Today, it is listed as a UNESCO World Heritage Site and is one of the essential buildings of Bordeaux heritage. It connects the right and left bank of the city. Thus, the districts of Bordeaux surrounding the stone bridge are districts such as Stalingrad and its famous tiger statue located on the right bank or the Quai de Richelieu bordering the left bank. Many prestigious apartments in Bordeaux are located on the quays and offer breathtaking views of the Garonne. The right bank is also increasingly coveted for its peaceful living environment and attractive real estate.
The most used : the Aquitaine bridge
The Aquitaine bridge is a suspension bridge over the famous Bordeaux ring road. The Aquitaine bridge in Bordeaux was elected the second largest French suspension bridge. It measures almost 1,767 meters and its main purpose is to link the city of Bordeaux to its outskirts such as Lormont. Today it is used by thousands of motorists every day. A cycle path is also accessible for bikes. Certain peripheral cities which it serves can be really interesting to live. The exceptional properties around Bordeaux are constantly increasing.
The youngest : the Jacques Chaban-Delmas bridge
Finally, the Jacques Chaban-Delmas bridge was the last to be baptized. It is the 5th road bridge in the city. Built between 2009 and 2011, it will be definitively put into service in March of 2013. It is built of 77 m high pylons and its lifting span is 117 m long. In the same way as the stone bridge, it connects the 2 banks from the Bacalan district to the Bastide district located on the right bank. What makes the Chaban-Delmas Bridge so spectacular is its modern architecture, but above all its lifting central span allowing boats to access the port of the Moon. From an aesthetic point of view, the Chaban bridge is the most impressive of all the bridges in Bordeaux. At night it lights up, and its lighting promises a real spectacle for the eyes. The budget announced by the town hall for the construction of this bridge was 156 million euros.