Tourism in Bordeaux
2019-11-26
Villa Primrose
Located a stone's throw from the Parc Bordelais, Villa Primrose is one of the most beautiful sports complexes in Bordeaux dedicated to tennis and hockey.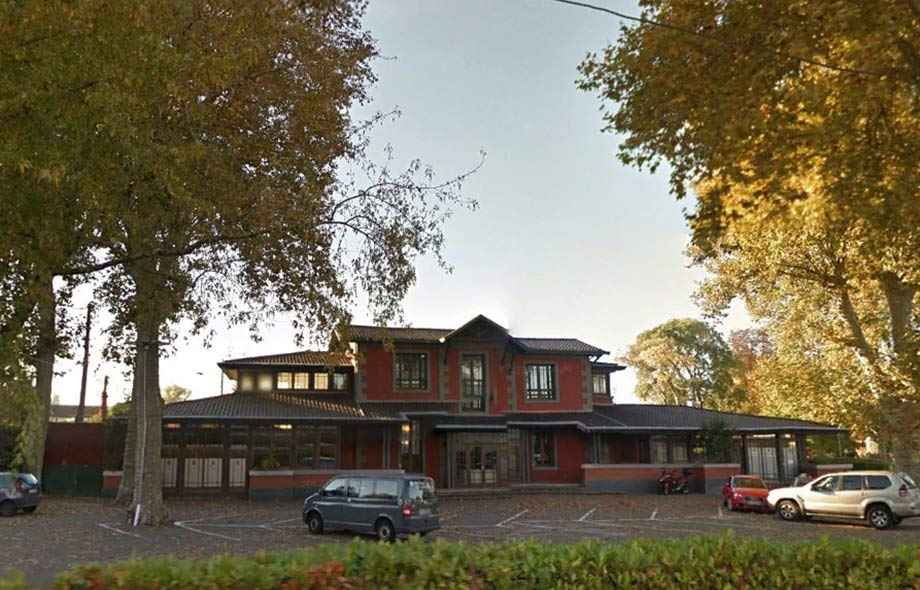 Villa Primrose, more than a century of history and sport in the heart of Bordeaux
Founded in 1897, the Athletic Society of Villa Primrose (SAVP) was born from the desire to bring together tennis lovers. The facilities are arranged around a bourgeois house, in a wooded area with century-old trees near the city center. From its beginnings, the club met a great success, with approximately 250 members. In 1924, another popular sport was added to tennis: field hockey. Villa Primrose is from its beginnings the scene of great tennis tournaments where the best players come to compete, including a certain Suzanne Lenglen. The complex also hosts a Davis Cup meeting between France and Spain. The club, made up of talented players, continues to write its name of nobility.
In the late 1970s and during the 1980s, Villa Primrose saw little yellow ball legends such as Mats Wilander, Yannick Noah, Guy Forget, Ivan Lendl, Goran Ivanišević and Sergi Bruguera on its courts. Hockey players also stood out, especially young people, vice-champions of France in 1974 and 1984. The installation of a synthetic turf pitch in 1995 made the number of licensees jump.
Since 2008, Villa Primrose has organized the Challenger BNP PARIBAS Primrose Bordeaux every year in May. This tournament attracted several great French tennis players who shone or still shine on the ATP circuit: Gaël Monfils, Richard Gasquet, Mickaël LLodra, Jérémy Chardy, Fabrice Santoro… The last great performances of the club: a title of champion of France by teams in 2012, 3 titles in 2013. In 2014, this is where the French Davis Cup team led by Yannick Noah prepares its lost final against Switzerland.
Prestigious infrastructure
Tennis
With its 2,000 members and 1,500 licensees, Villa Primrose in Bordeaux is one of the largest tennis clubs in France. This XXL complex has 17 courts (15 of which are clay and 2 are artificial turf), 3 small courts and a training wall. In winter, players can train on clay courts indoors and under a bubble.
Field hockey
Hockey players can practice year-round at Villa Primrose, outdoors (synthetic turf field) on sunny days or indoors in winter.
Other sports facilities, catering, meetings and leisure
Villa Primrose also has a weight room, a football field and a space dedicated to physical preparation (Parc Villa). A bar restaurant with outdoor terrace is located right next to the courts, for refreshing and eating before / after matches or training.
The center has meeting and event rooms and a games room. Free internet (Wi-Fi) is available throughout the complex.
Renowned partners
Villa Primrose counts on the support of prestigious partners and patrons wishing to support this secular club and, more generally, elite sport in the city of Bordeaux. Patrons include grands crus like Château Mouton Rothschild, Château Haut-Brion, Château Cos d'Estournel and Château d'Yquem, the Barnes Bordeaux real estate agency and dozens of other companies (Alain Afflelou, Carré Bleu, Betclic, Axa , Agora, Adagio, Cegelec, CIC Sud Ouest, Crédit Agricole Aquitaine, Deloitte, HSBC, Vinci Energies .... Air France, BNP Paribas, Mc Donald's, Club Med, the Suez group, the Intercontinental Bordeaux hotel "Le Grand Hôtel", La Cité du Vin, Galeries Lafayette, JC Decaux, Generali France, Veolia and Lacoste are among the main partners.
A complex located in a peaceful and easily accessible area
The Villa Primrose sports club is located very close to the city center of Bordeaux, at 81 Rue Jules Ferry, next to Boulevard du Président Wilson. It is served by the tram line A, with the St Bruno - Hôtel de Région stop 5 minutes' walk from the Mériadeck ice rink. It is located in a coveted area that is both quiet, close to the historic center and easily accessible.