Tourism in Bordeaux
2020-02-20
Place Saint-Michel in Bordeaux
Barnes makes you discover Place Saint Michel de Bordeaux and its famous basilica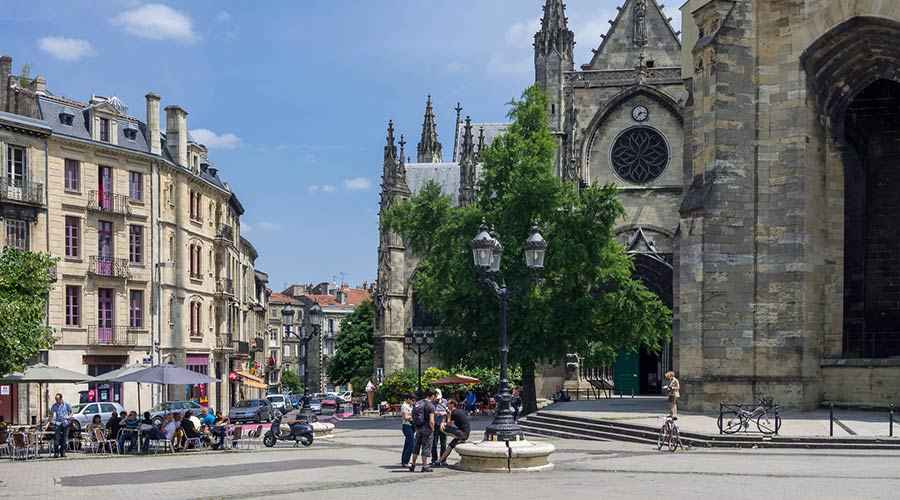 In the heart of a multicultural district
Place Saint-Michel, around the basilica of the same name and its bell tower, is located in the heart of the old center of Bordeaux. The whole area is renowned for its cultural dynamism. Place Saint-Michel and the adjacent streets are an attractive, popular and cosmopolitan area, although it is undergoing gentrification. Place Saint-Michel is one of the oldest sectors of Bordeaux: it indeed joined the city walls at the beginning of the 14th century. It was also at this time that the craft vocation of the entire Saint-Michel sector was confirmed. The streets surrounding the square still bear the name of the old brotherhoods: Faures, Carpenteyre or Fusterie.
A new face
Place Saint-Michel benefited, like several other remarkable places in the center of Bordeaux, from the major urban requalification program undertaken in the city during the first and second decades of the 21st century. With a unified gray paving floor that highlights the verticality of the basilica and its spire, the square takes on a whole new dimension, more open to strolling and more welcoming for pedestrians. Place Saint-Michel is located less than 100 meters from the promenade on the quays of the Garonne. Quickly accessible by the 3 tram lines, it is also located less than 10 minutes on foot from Place de la Victoire and Rue Sainte-Catherine. Place Saint-Michel also owes its popularity to its markets and flea markets, which traditionally enliven it with a warm and multicultural atmosphere.
Saint Michael's Basilica
A flamboyant Gothic style building, Saint-Michel Basilica is one of the architectural gems of Bordeaux. A few meters from it stands its bell tower, an independent bell tower built away from the main building. With more than 114 meters in height, it is the second tallest bell tower in France after that of the Strasbourg cathedral. The spire of Saint Michael's Basilica is famous for having housed mummified bodies in its basements, visible to the public for two centuries, from their discovery in 1791 until the crypt was closed in 1979, followed by the burial of the bodies in Chartreuse cemetery in 1990. Victor Hugo notably mentioned it in his writings, as did Théophile Gauthier. 22 bells equip the bell tower chime, in operation since its restoration at the very end of the 20th century.