Tourism in Bordeaux
2018-01-14
Lerme market in Bordeaux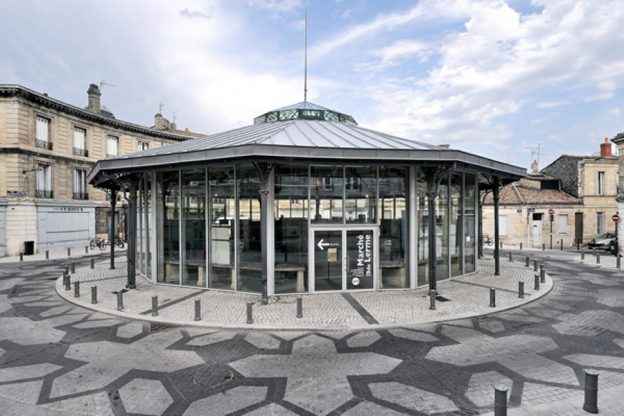 The Lerme market is one of the essential buildings in the city of Bordeaux and a major player in the Saint-Seurin district. On the one hand for its singular architecture, also for its historic location but above all for its change of vocation which has caused much talk. Because for those who would tend to think that the Lerme Market is a place where early fruits and all tradesmen meet, then the harvest will be poor. The building has now become a cultural and no longer a commercial place. Barnes takes you for an overview of the new Lerme Market and its specificities.
A historic building
And if it is also essential, it is undoubtedly for its architecture. The Lerme market in Bordeaux was built in 1866 by the famous architect Charles Burguet following a request from the municipality for hygienic reasons. The covered market is distinguished by modern architecture and an assembly of ambitious materials: cast iron, glass and zinc. It is located in the heart of a circular square, Place de Lerme, between rue du Docteur Albert Barraud and Roger-Allo. The Lerme market borders the districts of Bordeaux where life is good. Even where prestige real estate in Bordeaux is most in vogue. The atmosphere is very family friendly, warm and peaceful. All about ten minutes from downtown Bordeaux.
A total renovation
The Lerme market underwent a spectacular renovation from 2009 to 2O11. The renovation of this atypical site consisted above all in enhancing the building and more particularly its abandoned architecture by demolishing the concrete hull that had distorted the place. The major work was carried out by architects Anaïs Peulet and Julien Jouglet from the architectural studio 50/01 for almost 18 months. Rehabilitation and reallocation were the two watchwords of the architects to transform this place of character.
A change of vocation
Since then, the vocation of the Lerme market has changed. It has now become a cultural place where different cultural events are mixed. The multipurpose hall of the market hosts shows and temporary exhibitions. The very first exhibition following the inauguration was devoted to the market and the history of the Fondaudège district in Bordeaux. The cultural and associative space of Lerme is accessible to all, entry is free and the hours vary according to the events. In general, the opening hours of cultural events are between 1 p.m. and 7 p.m.