Tourism in Bordeaux
2019-08-18
The restaurant "La Belle Saison" in Bordeaux
There are places where you can enjoy the flavors of yesteryear, authentic flavors while admiring the lightness of the dishes and the creativity that reigns in the kitchen. La Belle Saison is one of those unique places where the word terroir takes on its full meaning.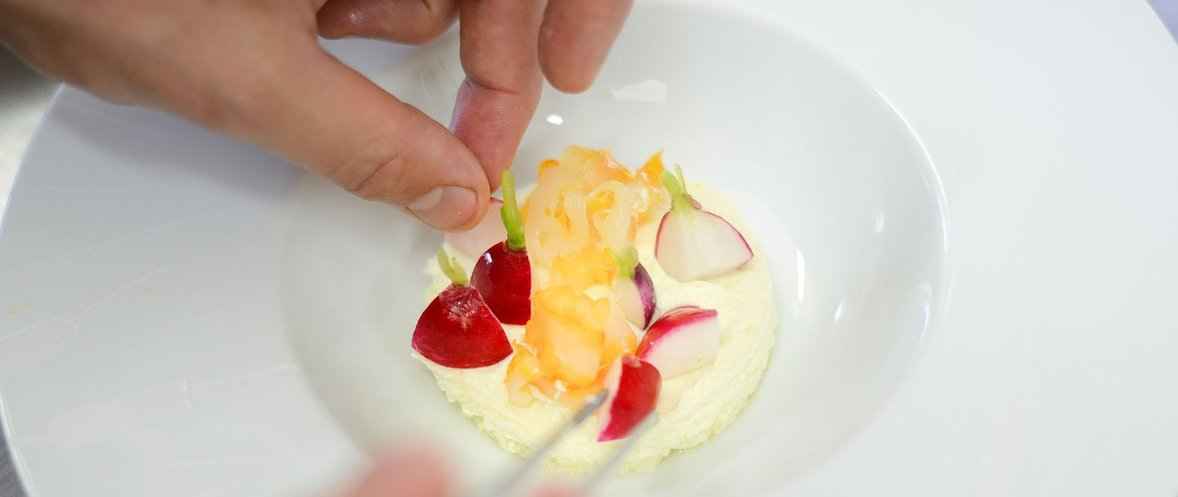 The Bordeaux restaurant which varies with the seasons
There are many quality restaurants in and around Bordeaux, but not all were born from the same desires. La Belle Saison is the favorite of our real estate agency in Bordeaux. Here, it is the meeting of Jérôme Fillol and Jean-Christophe Martinez, unconditional lovers of the South-West terroir and gourmets loyal to family good sense respectful of nature that makes the spirit of La Belle Saison. For them, nothing is tastier than an imaginative cuisine evolving to the rhythm of seasonal variations.
In their beautiful establishment set on the banks of the Garonne flowering with Angéliques and refuges of prestigious migratory fish, the menu changes profile and name according to the season while remaining faithful to the raw materials that the surrounding land and water can produce. From a spring menu with fresh content aptly named "la belle saison" served until mid-August, we pass to "Indian summer" where the summer flavors meet the first products of autumn. From November, it is the "out of season" menu that takes over to brighten up our plates despite the winter. According to the spirit of the house, all three are supported by a beautiful cellar and a menu of craft Bordeaux beers to discover.
Taste the best of Gironde gastronomy
Deciphering the menu of great restaurants is sometimes laborious, leaving the guests perplexed ... Here, on the spring menu, you will opt for example for a "velouté of peas glazed with mint, cream from the Pessac farm with timut pepper lightly smoked and small croutons "then for a" lamb from the Pyrenees in two ways, roasted with thyme, lemon juice confit "without apprehension. Everything is there, precise, appetizing and local.
The chef, Jean-Christophe Martinez, himself describes his cuisine as "refined and raw at the same time, with no frills".
If the plate stands out, it is also thanks to the close collaboration that the owners have been able to establish with passionate local professionals. Antoine Vergier, organic brewer has concocted a malty and tangy beer specially for the house. Sébastien Degrave, renowned oyster farmer, selects oysters from the Arcachon basin for the restaurant and Arthur Audibert, Bordeaux roaster, supplies La Belle saison with exceptional coffees from small certified producers. The wine list is due to Matthieu Cosse, renowned wine-maker from Agen and a winemaker specializing in biodynamics. A red cellar, a pink cellar, a white cellar and a sparkling cellar… from the great Bordeaux wines to the big names of other vineyards, all the nectars are accessible by the glass or by the bottle for a perfect match with each dish.