Tourism in Bordeaux
2018-07-08
Discovery of the Bacalan or Bordeaux maritime district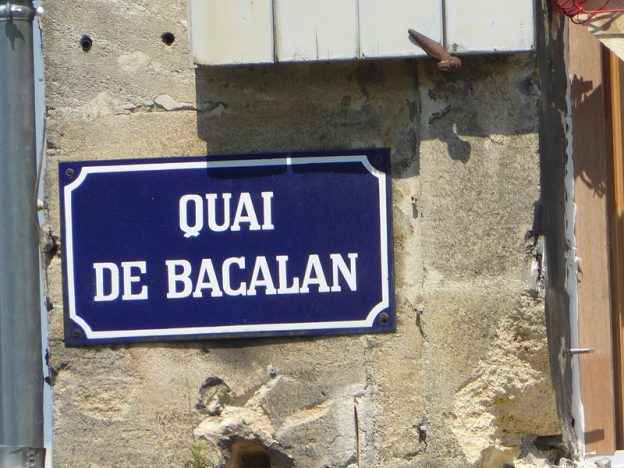 Located north of Bordeaux along the Garonne, the maritime district is better known as Bacalan. Former commercial port, it is today a lively district of Bordeaux which combines both town planning and tradition. Not far from the city center of Bordeaux, Bacalan is becoming an increasingly popular place for Bordeaux residents. Why this craze?
History of the Bordeaux Maritime district known as Bacalan
The maritime district has been assigned many functions over the years. Built on former marshland, the so-called Bacalan district became an active port in the 17th century. The Bacalans are a family of the time who decided to buy the marshes. The drying up of the marshes thereafter made it possible to develop the district until bombardments during the 2nd World War which destroyed a large part of the space. The inhabitants, eager to give a new life to the maritime district, operate numerous developments which make the district prosper: the quays are embellished to allow pretty walks, transport is developed.
The post-war period really played a role in the history of the district, which saw the creation of associations to put the basins afloat and offer an urban framework to the district with stalls, artist accommodation, commercial activities and walks. The neighborhood has even housed the headquarters of Cdiscount for several years.
Living in the Bacalan district
The dwellings in the Bacalan district are diverse as are its inhabitants. Townhouses rub shoulders with recent small buildings and new residential districts. Students, artists, modest workers and retired people live together in a warm and friendly atmosphere. The price per square meter is estimated at an average of € 3,236, making this district the most affordable in the city of Bordeaux.
The essentials of the Maritime district of Bordeaux
Increasingly popular with residents of Bordeaux, the maritime district is developing many activities that make it attractive. Green spaces occupy an important place. Along the banks of the Garonne, 8 hectares of forest allow residents to picnic in the summer or ride a mountain bike. Being close to the Bordeaux-Lac district, this is an opportunity to swim there in the summer afternoons or to sail, catamaran or paddle. Sports enthusiasts can also enjoy the Girondins de Bordeaux matches at the Matmut Atlantique stadium located next door.
Music lovers can take advantage of the Hangar des quais to discover the FRAC Aquitaine, the Vivres de l'Art or the I-Boat, the legendary concert scene in Bordeaux. During the day, it's the opportunity to have a coffee or go shopping. The district is also located not far from the famous Cité du Vin which has made the reputation of the Bordeaux city for a few years.
Among the properties for sale in Bordeaux, the maritime district has all the advantages of a pleasant everyday living environment.