Tourism in Bordeaux
2018-03-30
Discovery of the Bordeaux Sud district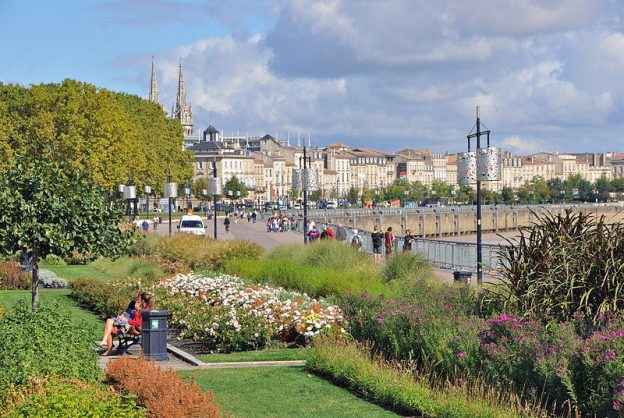 The southern district of Bordeaux is one of the busiest in the city. Indeed, there are Saint-Jean station and Place de la Victoire, one of the main public squares in Bordeaux. The south of Bordeaux is very popular with locals and tourists for its unique charm. With its prestigious properties, find out why Bordeaux Sud is the perfect place to live.
Bordeaux Sud, a young and lively district
In the southern district of Bordeaux, many young people stroll on Place de la Victoire where there are many bars, cafes and restaurants around. Thus, it is mainly students, singles and young couples who live in the neighborhood and who create this atmosphere of pleasant life. Buying an exceptional property in Bordeaux will allow you to enjoy a pleasant living environment in your daily life. Barnes Bordeaux offers luxury accommodation in order to benefit from ideal comfort. In addition, the city organizes many events such as concerts and shows on the Place de la Victoire in Bordeaux, which brings together many young people during these festive events.
Luxury real estate in the southern district of Bordeaux
The district includes multiple buildings with both modern and bourgeois charm. This architecture greatly appeals to new buyers and the countless tourists who visit the city every year. Buying an exceptional property in Bordeaux offers many opportunities to discover the city such as markets, walks by the water, etc. These buildings are home to shops, administrations, as well as apartments. Housing prices range between € 3,900 and € 4,100, depending on its location. Around there are green spaces where it is pleasant to walk there.
Developments in the South of Bordeaux
Purchasing housing in the neighborhood has allowed the city to expand. Neighborhood life has been forged thanks to the organized activities and the amenities available. First, the tram is an important element in the city of Bordeaux. In fact, the inhabitants of the different districts can quickly reach the other districts without having to use their car. The southern quarter of the city, being very commercial, strongly attracts the inhabitants of other districts coming to take advantage of this young district to do their shopping. The luxury properties for sale at Barnes Bordeaux are carefully chosen to provide an optimal everyday living environment. Buy a luxury property in Bordeaux to benefit from nearby activities and services nearby. There is Mérignac Airport nearby and the Bordeaux-Saint-Jean train station, making travel easier in the provinces.