Tourism in Bordeaux
2019-08-19
The Light Basins at the Bordeaux submarine base
Bordeaux is a city where culture has its place. It still innovates today by transforming an austere underwater base into pools of light thanks to digital art. A fascinating adventure!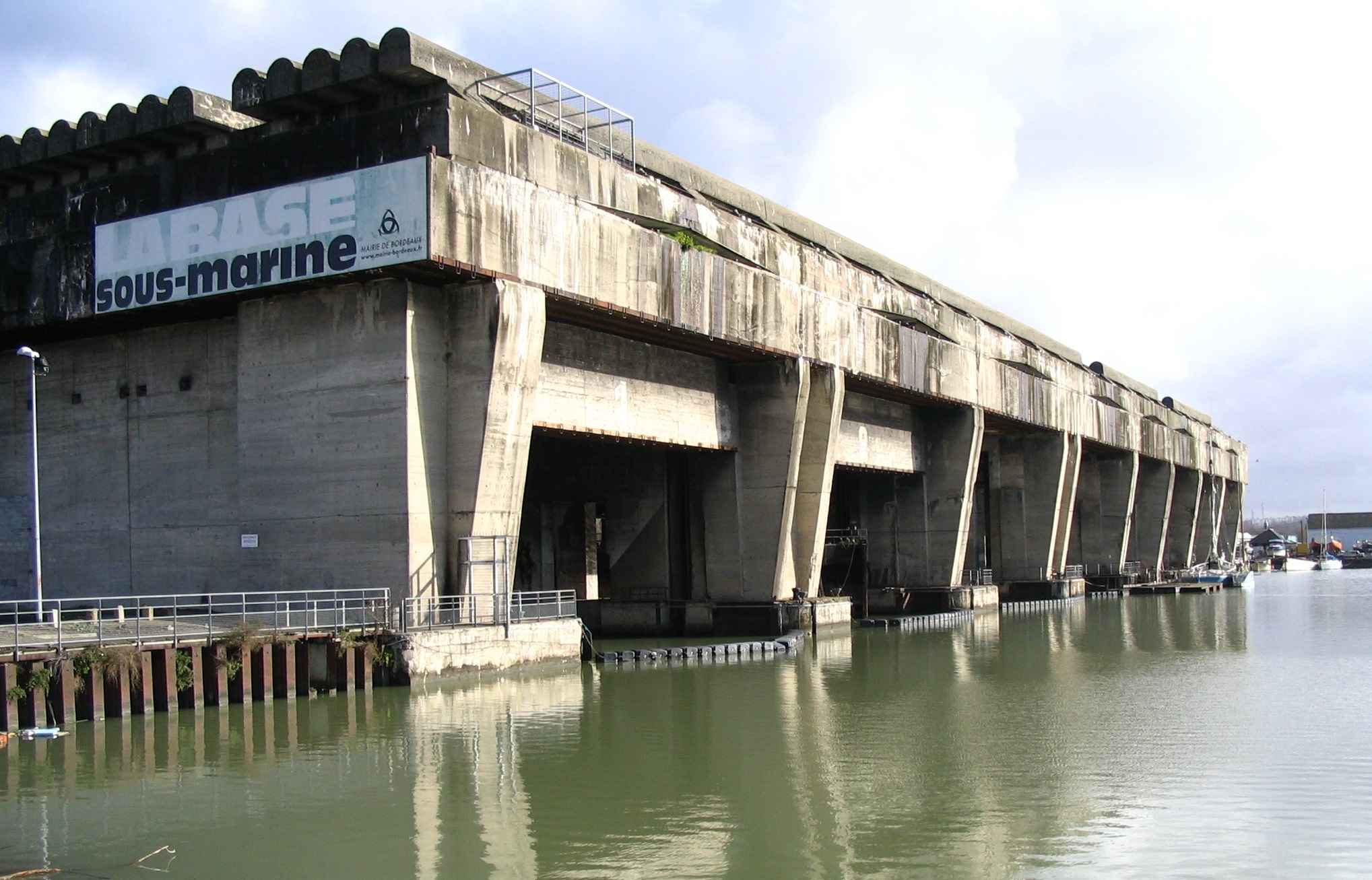 The Underwater Base, an extraordinary place
On more than 4 hectares, this monumental, highly strategic submarine base was built in 1940 and 1941 by order of the Germans north of Bordeaux to accommodate 27 submarines and crews of their Italian allies and then 43 German submarines. 6,500 workers - French, prisoners of war and Spanish refugees - worked on its construction in terrible conditions. If almost all the buildings were sunk at the end of the war, the abandoned giant bunker ended up serving as a movie set in the 1960s. After some aborted rehabilitation projects, it was not until 1998 that it subject to safety standards upgrades. For twenty years, the austere building steeped in a heavy history has regularly hosted temporary exhibitions. Its exceptional dimensions and the eleven unused submarine cells 100m long and 20m wide offering rare potential, the city has decided to transform it into a sustainable cultural space. The selected digital project, Les Bassins de Lumières, will undoubtedly change the perception of this concrete fortress and will dramatically expand Bordeaux's cultural offer in the spring of 2020.
Light pools for a unique immersive show
The project entrusted by the city of Bordeaux to the company Culturespaces is based on innovative digital technology (Digital Art®) already used at the Atelier des Lumières in Paris and in the Carrières de Lumières des Baux-de-Provence. However, given the size and nature of the place, the Bordeaux experience will become one of the largest digital installations in the world.
The project dedicated to the works of the biggest names in art history but also to contemporary creators will take the form of custom visual and sound paintings, the light coating the thick concrete walls of the base and reflected in its waters. dark. From walkways overlooking the ponds or along the quays and thanks to video projectors and digital images, visitors will find themselves immersed in the paintings of great masters like Van Gogh, Klimt and many others. This magic installation is scheduled to open to the public in spring 2020 and the images from the first tests are already breathtaking.
Our real estate agency in Bordeaux recommends this meeting in the Bassins des Lumières where digital art will soon transform a dismal place into a fairyland of colors and music leading to the most beautiful of cultural journeys.