Tourism in Bordeaux
2019-12-05
Restaurants in Bordeaux
Looking for a good place for a one-on-one dinner, a meal with family or friends, a business lunch? Focus on the 10 best restaurants in Bordeaux.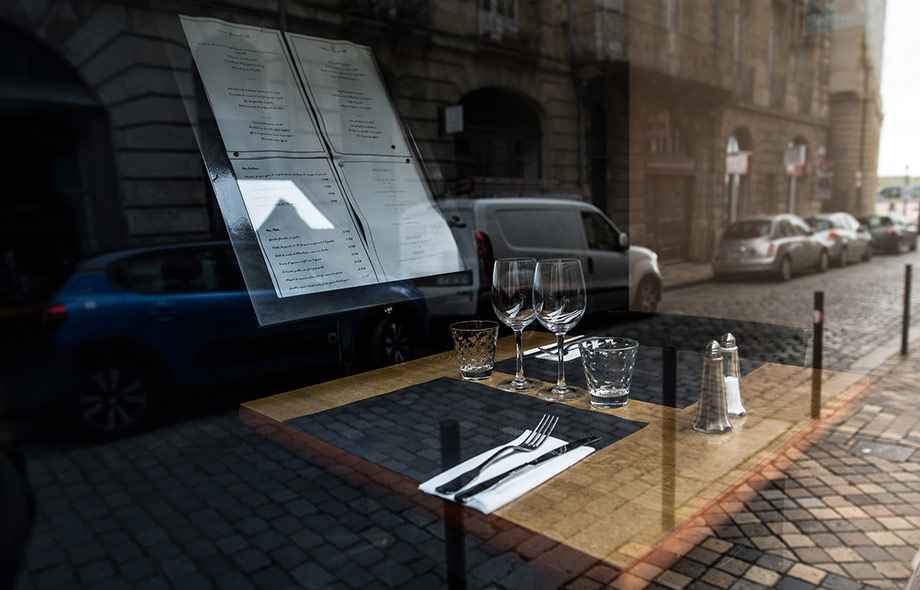 Racines

This gourmet restaurant stands out for its good value for money, the enthusiasm and creativity of Scottish chef Daniel Gallacher, who has worked alongside great masters such as Alain Ducasse. The midday formula with starter, main course and dessert is offered at an attractive price: € 19.
Symbiose
In this restaurant, the magic operates between the bar and the restaurant. Fresh products, a creative and talented chef, the best cocktails in Bordeaux, all for a successful symbiosis that will satisfy all tastes and all budgets. From a convivial meal during the day to a cocktail with friends in the evening, everyone is free to go for the desired ambiance between cod mousse with fromage blanc and fennel, sea bream a la plancha and blackcurrant or carrot tart, for example. Two evenings a week, you can even enjoy a special menu (Tuesday / Wednesday) with pairing, a pleasant experience that quickly becomes essential.
Modjo
Opened about a year ago at 74 Cours d'Alsace-et-Lorraine, this gourmet restaurant has proven itself in a chic and contemporary setting from its very first steps. Intuition, Sixth Sense or Instinct Menu: the menu alone invites you to a culinary escape at Modjo.
Miles
You don't have to travel dozens of miles to savor a delicious Tasting menu in Bordeaux. Led by two young creative and ambitious couples, the Miles Restaurant takes its guests into the world of monkfish monkfish with soy, asparagus from Dordogne and grilled rice with vanilla and lime.
Porte 15
Boarding Porte Quinze from Tuesday to Saturday for a one-way trip to the Petite Porte (39 €), Grande Porte (55 €) or Grande Porte Game (65 €) menu with appetizers, starter, main course and dessert. These menus are only available in the evening. The noon formula is available for 25 €.
Le 4ème mur
Welcome to the historic center of Bordeaux, on Place de la Comédie, in an establishment with a starred table d'hôtes and a brasserie. The price of lunch formulas from Monday to Friday varies between 29 € and 34 €. Count around 50 € for an evening or weekend menu.
Julien Cruège

The wine list and the charming garden are very significant added values when you come to eat at Julien Cruège. Curiously, the vegetation goes very well with the contemporary decor and the colored lamps. An excellent address for gourmets who wish to take their meal in a bucolic garden in the heart of Bordeaux.
Tentazioni
Tentazioni is undoubtedly one of the best Italian restaurants in Bordeaux. The lunch menu is rather affordable, between € 21 (starter + main course or dessert) and € 25 (starter + main course + dessert). Chez italien also offers 4, 5 or 6-course menus with a wide variety of meats, fish and Italian specialties such as gnocchi and spaghetti.
Soléna
A warm atmosphere, up-to-date decoration, well-prepared dishes, an original presentation, a service that meets expectations… The success of the Soléna restaurant lies above all in the know-how of its chef Victor Ostronzec, and in his passion for his job. Menus are available from € 45.
Le Gabriel
Currently closed for renovations, the Gabriel will once again surprise the palaces of its guests in the spring of 2020. Housed in a beautiful historic building built in the 18th century, on Place de la Bourse, this gourmet restaurant welcomes you on three floors for three different atmospheres : the restaurant, the bar and the tea room.


These good addresses will undoubtedly allow you to have a good time during your stay in a rental in Bordeaux! As for Barnes agents, specialized in luxury real estate in Bordeaux, they are already won over!