Tourism in Bordeaux
2017-02-23
5 good reasons to live in Bordeaux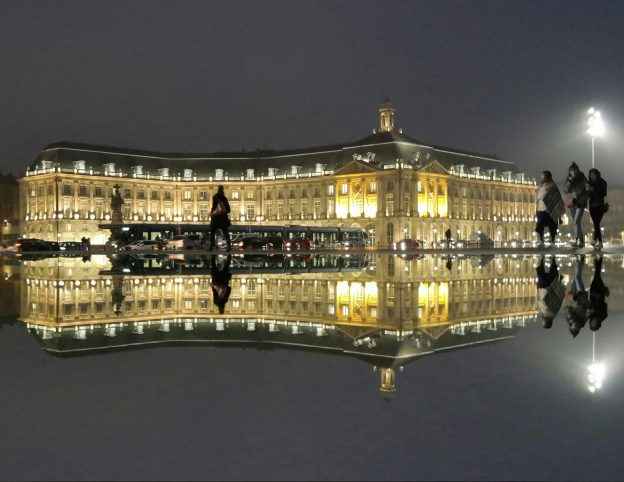 The Aquitaine region is booming and Bordeaux is its engine. The city is attracting more and more. Managers, technicians, entrepreneurs, many are in search of a better quality of life and sun, who choose to invest in Bordeaux. Bordeaux Métropole, which brings together 28 municipalities around the Bordeaux metropolitan area, has, according to 2010 figures, 725,000 inhabitants. Population growth in Bordeaux is a sign of its attractiveness: it has increased by 9.2% in eight years, where the national average stands at 5.5%. What is the secret of the Bordeaux city?
Ideally located on the edge of the Landes de Gascogne, at the mouth of the Atlantic coast, Bordeaux was designated as "the most trendy city in the world" in 2017 by the famous travel guide Lonely Planet. Renowned for its remarkable architecture, Bordeaux is a city of charm and character where life is good. With many pedestrian streets and pleasant squares where the terraces of bistros flourish, the Cité girondine enjoys a favorable location, but not only. A stroll on the markets, a brunch on the terrace, a nap in a park, an aperitif washed down with a good Bordeaux in front of the setting sun, the river festival, the wine festival ... so many reasons to come and live in Bordeaux . BARNES sums it all up for 5 good reasons to live in Bordeaux.
1) Living in a dynamic and growing city
Why live in Bordeaux? Because Bordeaux is ambitious and it has the means! The Metropolis wishes to become a center of European attractiveness. To do this, it plans to invest 30 billion euros in major structuring projects including the construction of the Jean-Jacques Bosc bridge and the large Bordeaux Métropole Arena, as well as the development of the new Bordeaux business district. Euratlantic.
Beyond land-use planning, these investments are for the city, a way to support and strengthen its economic dynamism. Bordeaux also has a remarkable figure for business creation (74,000 new companies in 2009), a figure that is constantly increasing.
Like many other regions, Bordeaux wishes to attract and develop digital companies. And it leaves with serious assets: the French leader in e-commerce, CDiscount has its headquarters there and employs more than 1,500 people. Numerous digital schools and training courses exist there, some with an excellent reputation.
Of course, economic activities around wine still represent an essential sector for the city with almost 4 billion euros of Bordeaux wines sold. The Castel Frères, Bernard Magrez and Prodis Johanès Boubée groups are major providers of jobs.
Finally, the presence of large internationally known groups such as Safran, Thalès and Dassault contributes to the economic influence of the city and attracts highly qualified profiles.
2) Live in the sun, under the blue sky and near the sea!
Each year, the Great Place to Work Institute publishes its list of cities where French people dream of working. Once again, Bordeaux rose to first place in the ranking, just ahead of Nantes and Toulouse.
For 76% of respondents, Bordeaux attracts for its quality of life with a sunny climate, a beautiful environment, proximity to the sea and an important cultural offer. The quality of the offer and the prices of real estate in Bordeaux are decisive criteria for 27% of respondents. With apartments for sale in Bordeaux whose price per m2 is 50 to 70% cheaper than that of Paris, it is normal that many Ile-de-France residents seek to invest in Bordeaux.
Living in Bordeaux means living not far from the sea and major tourist sites like the Arcachon basin. 1 hour by road or train, take advantage of numerous nautical activities, sailing, surfing, kitesurfing and taste the famous oysters of the basin. In summer, the beaches of the Atlantic coast host international surfing competitions, regattas and parties. Get away from it all on the long strips of white sand or get lost on an oxygenating stroll in the Landes de Gascogne Regional Natural Park.
In Bordeaux itself, you can walk in the middle of nature along the lakes of the Bordeaux Bastide botanical garden or the floral park. The banks of the Garonne have been laid out for walkers, an ideal way to discover the city of Bordeaux. Cafes and restaurants will offer you a pleasant break by the water.
Listed as a UNESCO World Heritage Site, Bordeaux is full of stories and architectural sites to discover. Culture is lively, with a number of theaters, festivals and concerts.
3) Live near the famous wine estates of Bordeaux and its gastronomy!
How to talk about Bordeaux, without mentioning the art of living in Bordeaux! Tableware, excellence in gastronomy, wine culture established as a religion, living in Bordeaux is good food. The most famous wines and vineyards of France are located not far from the city. If the names of Château Mouton-Rothschild, Château Cheval Blanc and Château Pape-Clément make you shudder, you will be well received in Bordeaux! In terms of cuisine, you will find all the generosity of the Southwest: pan-fried foie gras, coq au vin, rib steak and lamprey in Bordeaux. Bordeaux is also famous in pastry with its canelés and its fanchonnette.
4) Live in a city on a human scale, and well served!
With a population of 240,000, Bordeaux remains a city on a human scale. The city center is largely pedestrian, so it is easy and pleasant to walk there. Large spaces in the city allow you to rest and enjoy the sun on the terrace. Bordeaux has a dense network of public transport, bus and tram. The opening of the LGV Bordeaux-Paris has further boosted the city's development and attractiveness. The connection now places Bordeaux at 2:05 am from Paris compared to 3:15 previously.
5) It's a good time to buy in Bordeaux
A growing population, an increased economic attractiveness, it does not take more to inflate property prices in Bordeaux. The latter increased by 10% between 2015 and 2016. And the trend has not stopped. Now is the perfect time to buy property in Bordeaux. The Metropolis is poised to reach one million inhabitants in 2030!