Real Estate Consulting
2018-04-24
Why go through a real estate agency?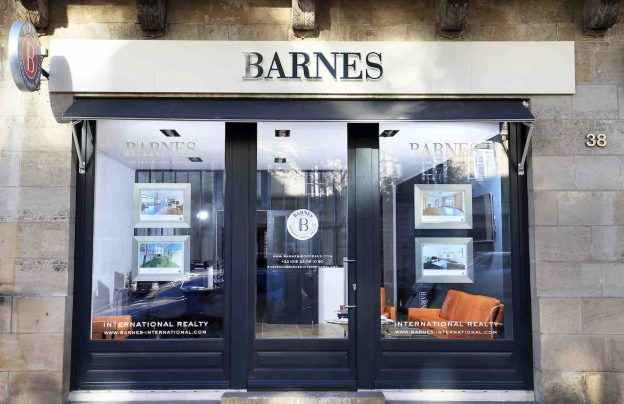 Do you want to buy, rent or sell real estate? Your main goal is profitability. For this, many people prefer to choose the sale or purchase of real estate between individuals for reasons of economy. And yet, using a real estate professional will allow you to be a winner. To find out more, discover the advantages of going through a real estate agency.
The advantages of a real estate agency
The first advantage to choosing a real estate agency like BARNES Bordeaux lies in the rapid management of your request. In the context of a purchase of real estate for example, the professional knows your budget, your conditions, your personality to find the ideal accommodation while negotiating for you the best price. Expert in the field, it interacts with its network already in place and allows you to save considerable time in terms of research. In addition, buying, renting an apartment or a house allows the buyer to benefit from a large number of local offers exclusively.
For the seller of real estate, agents act in the same way to help find a sale price closer to market prices. In addition, the real estate agency has a network of buyers with their selection criteria to allow impactful distribution to real estate agents who are part of the same network.
The real estate agent, a professional real estate advisor
Using a real estate agent will allow you, as a buyer as a seller, to benefit from professional support and appreciate the quality of management of your follow-up. The real estate agent establishes with you your specifications and questions you to know your expectations. For this, certain criteria are necessary such as:
your budget (including notary and agency fees)
the desired surface
the number of pieces
the condition of the apartment
the floor (elevator or not)
and other important criteria for finding the right buyer or accommodation.
The real estate agent writes the sales agreement for you and is responsible for negotiating the sales contract to get you the best price. It is at your disposal during the various stages of your project until its final signature.
Play the security card with a real estate agency
Not only will you gain speed and efficiency, but also know that a real estate agency guarantees you housing at fair value at the price level. Generally the owners overestimate their property because they do not see the imperfections and have a subjective point of view of the accommodation for having lived there. An expert specialized in luxury real estate will allow you to have an external point of view while having knowledge of market prices to get you a fair price. He is in the best position to know the real estate market and will avoid you falling into certain traps or getting a bad deal. This is a guarantee of security for you since in the event of a dispute, the real estate agent is required to accompany you during the procedures through advice allowing you to benefit from his expert advice so that the sale proceeds according to your wishes and your conditions.
In summary, a real estate agency asks you for a share of additional investment but for the benefit of a fast, efficient and assured service.