Real Estate Consulting
2020-04-14
Coliving, the new trend
In recent years, a new form of life has been developing in cities: coliving. Definition, interested audiences, advantages, perspectives: focus on this real estate concept which goes far beyond simple cohabitation.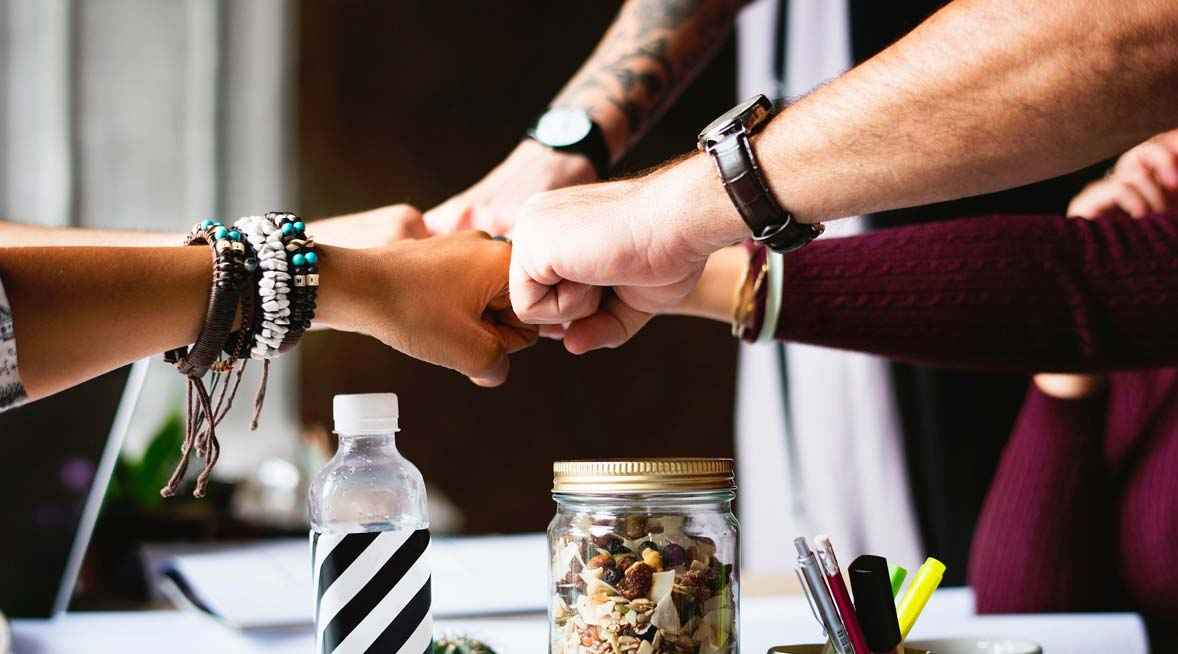 This word is still unknown to the general public, and is only beginning to be spoken by real estate professionals in Bordeaux and in large cities in particular. Literally, "coliving" means a living space shared between several people. Coexistence if we talk about private life, coworking in the professional world.
A high-end colocation
Coliving is a kind of improved cohabitation which allows each tenant to have more common and private spaces than in the context of a simple colocation. And most importantly, more privacy. This aspect is very important in the eyes of people interested in this new concept: employees. Because unlike colocation which attracts mainly students, coliving targets workers more. In the context of coliving, each tenant has an independent unit. This unit contains at least one bedroom, a bathroom and a kitchen.
Conclusion: each occupant can cook, shower and relax at home freely and in complete tranquility without crossing the other occupants in the corridor and without having to share their fridge.
Extra services included in the rent
Having said that, coliving also means common areas. The person who experiences coliving is actually looking for the perfect balance between intimacy and social bonding. In the same way as vacationers who stay in a luxury rental fully equipped on a campsite to move from the comfort and privacy of their accommodation to the friendly atmosphere of the places when they want. Rent, of course, includes the use of common areas.
Thematic common areas
In the context of coliving, the affinity between the tenants is a central element. Indeed, some residences offer specific common spaces, including sports facilities such as a gym. When you wake up or after your work day, you can do your exercises and share your passion with people who, like you, love sports. After the shower, you can go to your room and watch all your favorite sporting events on TV because your rent also includes the subscription to several sports channels. Do you like to cook? Opt for accommodation equipped with a plancha or a barbecue to organize your barbecue evenings with other blue cords. Other tenants may encourage you to take cooking lessons with them and deliver recipes to you. Do you dream of locking yourself in a relaxing bubble after a day at the office? Bring your spa home! Some residences offer wellness areas with sauna, hammam and jacuzzi as common areas. Ideal for tenants is to be able to reconcile location and interests. If you are a gourmet, look for a residence close to the best restaurants in the city. Accommodation with a gym is welcome near parks, bicycle paths and sports complexes.
Coliving, temporary accommodation
Currently, coliving is more of an ephemeral hosting solution. It mainly attracts people who are looking for temporary accommodation during a transitional period: divorce or separation, moving (while waiting to settle in their new home), business internship, professional transfer, expatriates who return to France and want to start a new one. life… This temporary nature explains why the average tenure of tenants is short: only 10 months.
An interesting trend for the millennial generation and businesses
This trend is likely to interest young people of the millennial generation who are flexible and very open to sharing real and virtual spaces, as well as certain profiles of workers such as freelancers and employees in partial or total telework. Companies are already starting to see that they too can do well. During the recruitment negotiations, quality accommodation offered to a young employee can tip the scales on the favorable side. The quality of life of employees is increasingly one of the priorities of companies. The degree of comfort of coliving residences is a tantalizing argument that managers can put forward to attract their employees and improve their image.
The main advantages of coliving
Improved cohabitation with a better balance between private spaces and common areas
Thematic common areas and roommates who share the same areas of interest
Services included in the rent
Ephemeral accommodation that offers great freedom and flexibility
A hosting solution that meets the specific needs of current generations and businesses
A booming new market

Crowdfunding and investments
Coliving is already a reality. This new trend that is shaking up the standards of the traditional real estate market is already managing to raise funds: a billion euros for the German company Medici Living to set up 35 co-living spaces in major European cities. The coworking company WeWork was renamed "The We Compagny" after integrating coliving into its development strategy. Investors are watching the development of this new market very closely. The occupancy rate of accommodation is very high and coliving residences are considered as non-professional furnished rentals (LMNP). This status is fiscally attractive for the lessor.
Coliving in France
There are around thirty players in France, but this figure is likely to increase significantly over the next few years. The average price for a coliving rent is € 900 in the Paris region, € 700 in the provinces.