Events in Bordeaux
2019-07-31
Arrival of line D of the Bordeaux tramway
Since 2000, Bordeaux Métropole has embarked on an ambitious program promoting the mobility of its entire population. At the end of 2019, the new tram line D will link Bordeaux to Eysines in 32 minutes.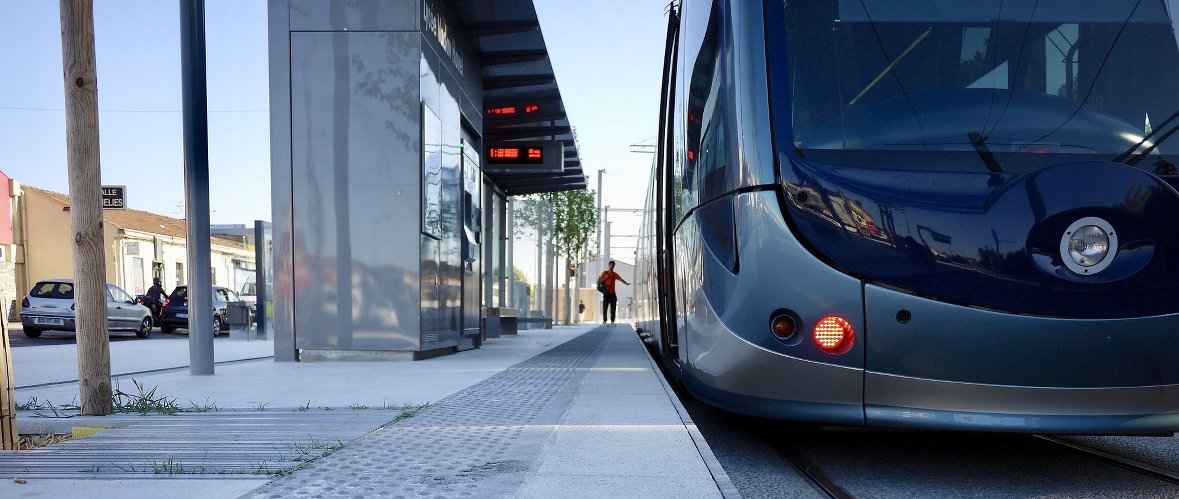 Line D will promote mobility in Bordeaux Métropole
Through the major projects launched in recent years - notably the addition of 33km of tram lines - Bordeaux Métropole wishes to become a benchmark in terms of mobility.
Among the works in progress, the deployment of the new D line over nearly 10km from Bordeaux to Le Bouscat, Bruges and Eysines concerns nearly 38% of a population and employment pool of 78,000 people.
As part of this reflection, it was urgent to improve the service to these very busy areas and to take into account the social, economic and environmental specificities of the northwest quarter of the Metropolis.
Facilitating access to the tramway, harmonizing the stations of the line in correspondence with other networks such as TransGironde or the SNCF, will help reduce car traffic and use public space in a different way.
Line D will also reinforce line C on the Quinconces - Gare Saint-Jean axis, one of the busiest in the tram network.
Finally, two auto-relay parks have been set up on the route of line D in order to offer users of the northwest quarter of the metropolis the possibility of diversifying their modes of transport according to their route.
Following specific Eysines development work planned for 2025, line D of the tram will directly serve 43% of residents and employees in the sector.
Does this mobility give you investment ideas in the districts of Bordeaux concerned? The Barnes group offers you the most beautiful goods for sale in the Gironde metropolitan area in its real estate agency in Bordeaux.
Info and stations for the future D line of the Bordeaux tramway
From the Quinconces station, the line crosses Bordeaux over 2 stations to the Croix de Seguey. After crossing the boulevards, it serves Bouscat and Bruges at 8 stations passing through Liberation Avenue and up to the racetrack.
After the ring road, the tram crosses 5 stations to reach its terminus in Cantinolle in the town of Eysines.
In total, the route of the new tram line D is dotted with 16 stations.
Tramway Line D - stations (from Bordeaux - Provisional names)
Quincunxes
Charles Gruet (Fondaudège museum)
Marie Brizard (Croix-de-Seguey)
Medoc barrier
Courbet
Calypso
Bouscat town hall
The ECU
Sainte-Germaine
Bois du Bouscat
Racecourse
Toulouse Lautrec
Picot
Eysines center
The Sources
Cantinolle
Two relay car parks are available on this route:
The Sulky (Bois du Bouscat)
On the avenue of the racetrack and close to the ring road, it offers a capacity of 250 seats.
Cantinolle
At the terminus of line D in Eysines, it offers 620 places.